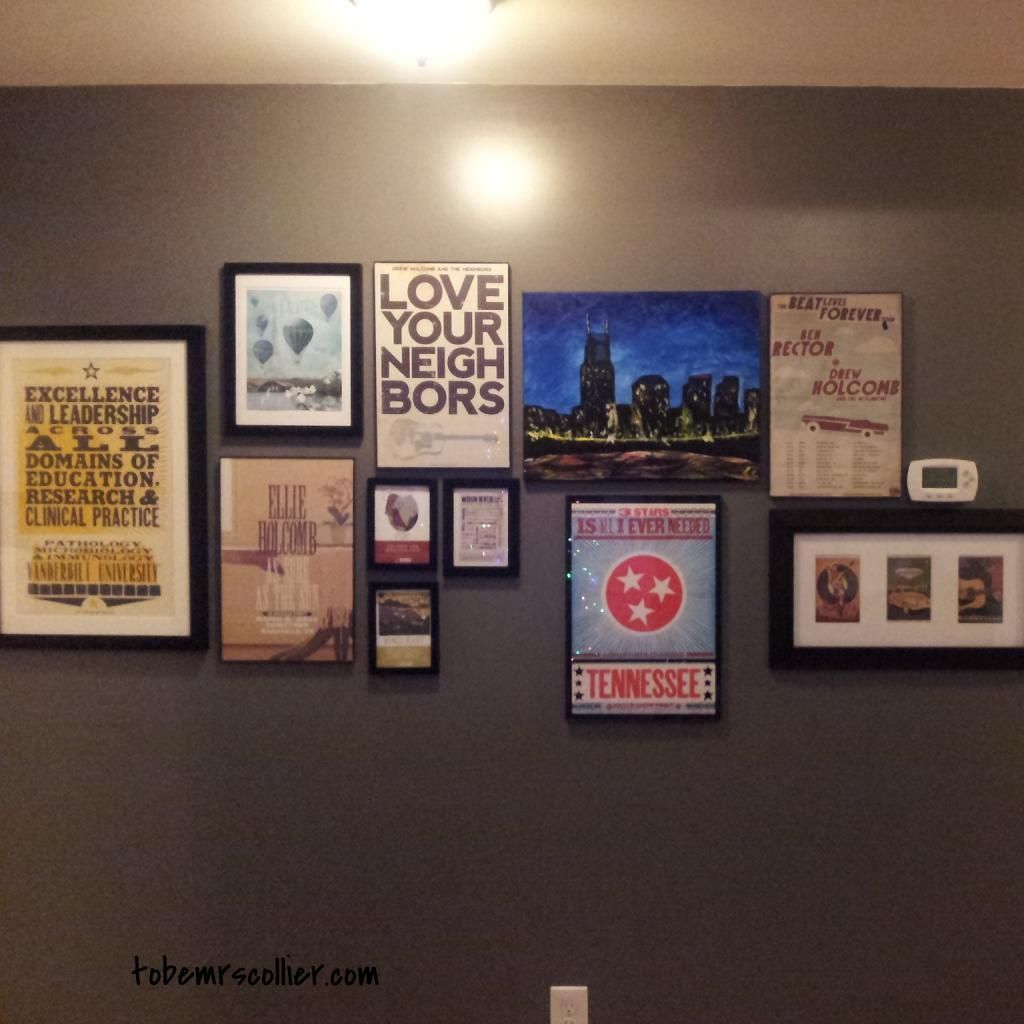 Our gallery wall is finally up! We moved into our new home about 6 months ago [
whew! I can hardly believe it!
] and we are carefully styling each space. In our open living room, there is a slate gray accent wall that is easily the focal point of the space. The previous owners of our home had left it behind and without a doubt it was going to be the background for our Tennessee gallery wall. From concerts like
Drew Holcomb and the Neighbors
and
Ellie Holcomb
to tourist spots like
Paris, TN
and
Hatch Show Print
across middle Tennessee, it represents us. The things we love. The things we did.
Hanging a gallery wall isn't as easy as it looks but I would highly recommend several iterations of the final product on the floor. I got a chuckle because we caught this episode of "
This Old House
" right as we were planning to start hanging! In this tip video, the contractor discusses considerations for hanging heavy items as well as other considerations. We picked up a ton of great tips! God bless my husband for putting up with me while putting up our wall! His patience is astounding. I need to get me some of that!
For our wall, we selected dark or black frames for each piece to maintain continuity. We also considered color and size distribution. We didn't want to focus too much color in one spot nor did we want conventional straight lines. But we are very proud of the turnout!