I love snacks and any way that I can make them healthier, the better! Recently, I've been on a popcorn kick for my afternoon snack but the "simply salted" popcorn varieties with minimal ingredients can get expensive and can still have unnecessary junk in those little packets.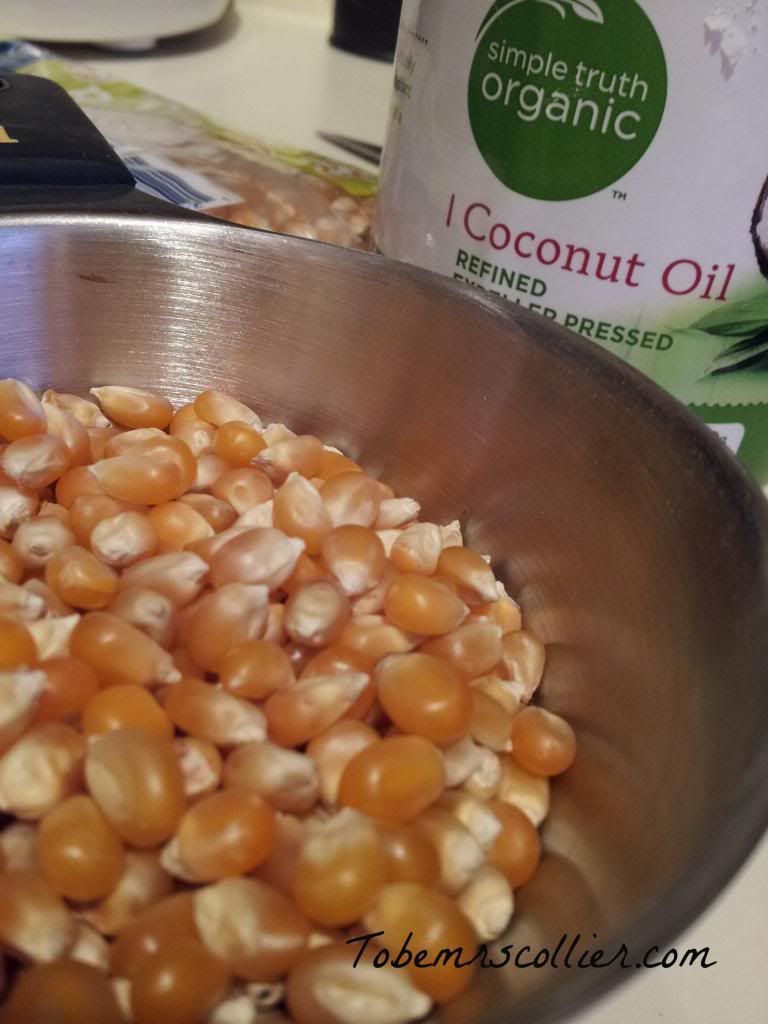 I got a little creative with three simple ingredients: 2 tablespoons of coconut oil, 1/2 cup of popcorn kernels and a pinch of sea salt. I couldn't believe how simple this is! Basically, you melt the coconut oil in a pan with a lid. Toss in two to three kernels as a tester for when the oil is ready. Once those suckers start poppin' throw in the 1/2 cup of kernels. Swish slightly and replace the pot to heat.
Wait for the kernels to pop, pop, pop and you are ready to go! Be sure not to let your kernels burn on the bottom by additional swishing!
What are you cooking up this week? Add your post links to the comments section below!!!