Our marriage theme of this week is appreciation.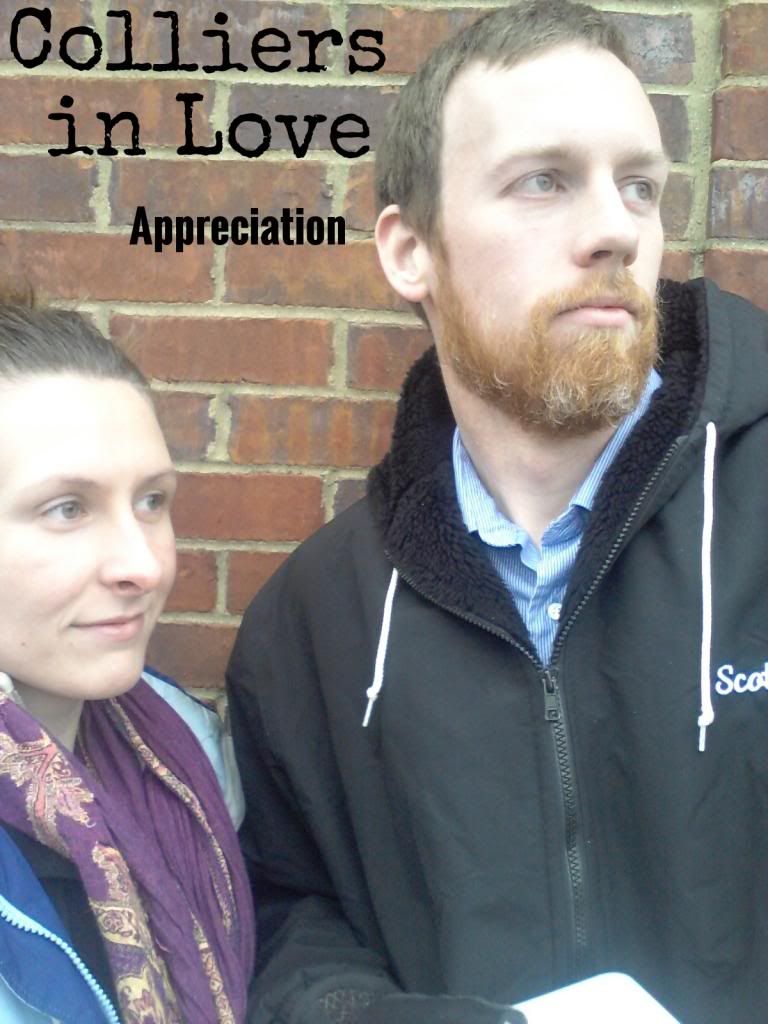 I have been diligently working on my dissertation and Mr. Collier is a literal superhero. He has picked up the slack around the house and worked as hard as can be to make our lives feel "normal" while I am taking a back seat. It pains me to be in this position but I am so blessed to be able to rely on him to take the wheel. Marriage isn't always easy and it isn't always a 50/50 give and take. That's where the intention and love comes in. He does these things because he loves me and us. I'm so glad that he is mine!
What an awesome book study this month! For the whole month of January,
Amberly
and I teamed up to host the
Meaningful Marriage Book Study
focusing on
The 5 Love Languages: The Secret to Love That Lasts
by Dr. Gary Chapman.
This was my third time through
The 5 Love Languages
book and I must admit that it brought new life to the text now that
I've got two years of marriage
under my belt. I secretly hoped that Mr. Collier would join me in on the study but that was far from going to happen! That made this study more challenging for me because I had to pay attention to my behaviors as they align with the love languages and gauge his reaction. By no means am I suggesting that I am assigning him love languages in secret but rather trying to pay more and be observant, in the present moment.
One of Mr. Collier's love language is Quality Time. In response to that, I've focused on listening more intently [which is really challenging for me] and avoid distractions during our conversations. Phone down, T.V. off, the whole nine yards. And I've noticed his response to my change in behavior has been positive.
I am so glad that we selected this book in the
Meaningful Marriage Study
because we are going to be starting a whole new chapter of our lives in March. I'll be graduated with my Ph.D. and starting a new job on the other side of campus. Whereas right now we ride to work together, walk into work, go to our separate labs in adjacent buildings, eat lunch together and then head home. There are hugs and coffee breaks in the middle of the day as needed and they are wonderful. We hit those areas of quality time and physical touch in the middle of the workday. Starting in March, we won't have this moments. And I will miss them.
I greatly anticipate reading your experiences with
The 5 Love Languages
and I pray that you consider joining us for the next three books:
February-
The Five Languages of Apology
March-
The 4 Seasons of Marriage: Secrets to a Lasting Marriage
April-
The Excellent Wife: A Biblical Perspective
Suggestions to help you get the most out of the upcoming study:
1. Request to join
our Facebook Group
where the majority of discussion happens. Ask questions of the group and share your ah-ha moments while reading through the text. Invite a new friend to the group for our next read!
2. Get the book and take the time to read it within the month.
3. If you are a blogger, grab our button and join us for the post link-up at the end of the month.
4. Have fun!