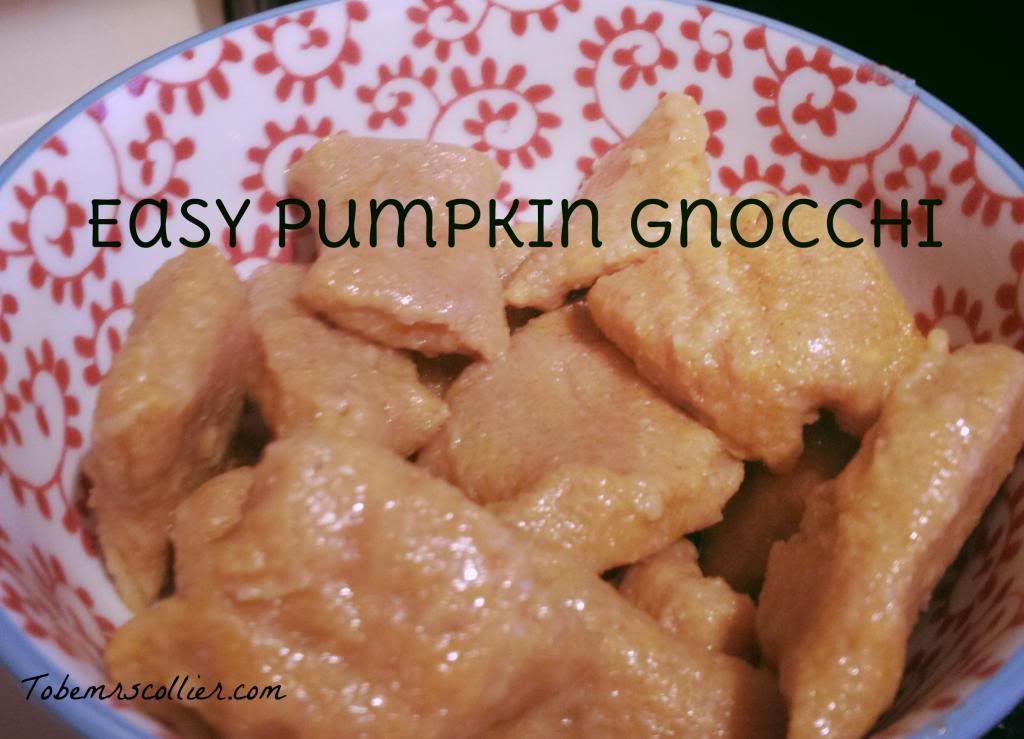 Have you ever made gnocchi? I hadn't either. But a recent self-imposed pumpkin/apple flavor party led me to making them! Oh, girl. I think these will be a staple in our house. Not only is gnocchi incredibly easy but I found them to be hearty and delicious! With four simple ingredients they also qualify under clean eating!!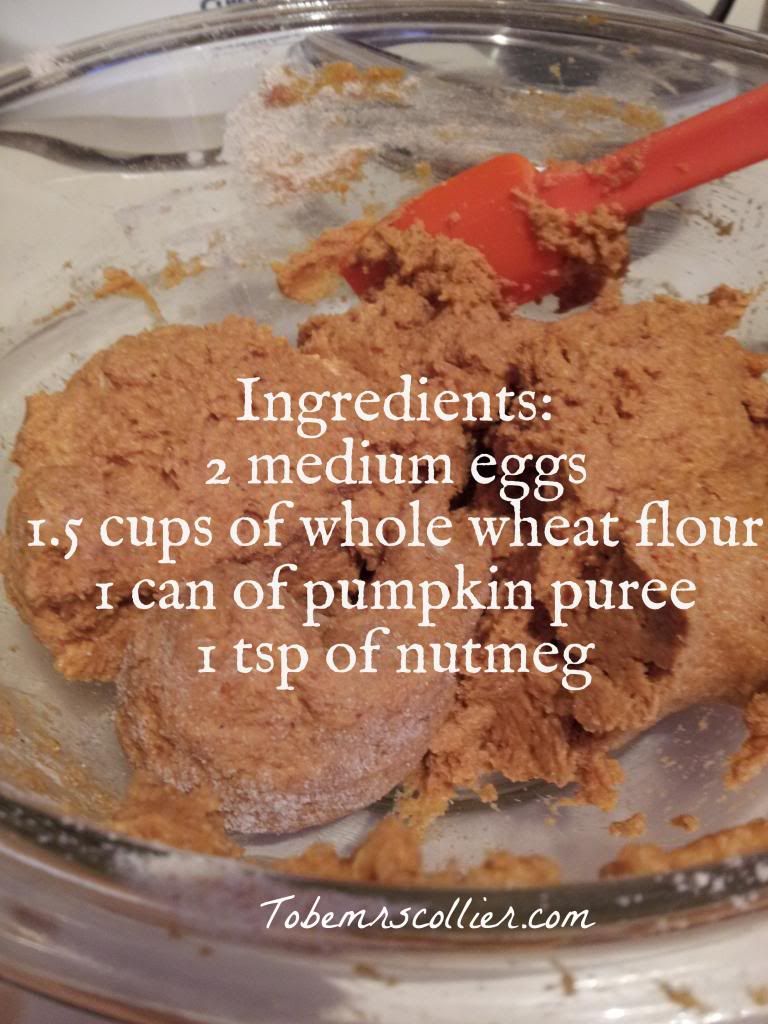 Combine all of the ingredients in one bowl. Divide the dough into eighths. Roll them out play dough style into logs. Using a fork make little fork marks all the way down the roll. Then using that same fork cut the gnocchi into 1 inch nubs. Drop those nubs into a pot of bowling water and as soon as they float, they are done! You can add a bit of olive oil to the water to prevent sticking when they are done. Simple as that.
Your friends, family, neighbors and coworkers will flip out if you show up with homemade gnocchi. What is interesting is the pumpkin and nutmeg flavors. There is a subtle sweetness induced by the combination. I had a inclination to include some rosemary just as an additional flavor but you may find that making a little garlic sauce would serve just fine. I would even be inclined to freeze the little dough balls if you dusted them heavily with flour first. Perhaps you could even cook then freeze? No idea. Don't take my word on that.