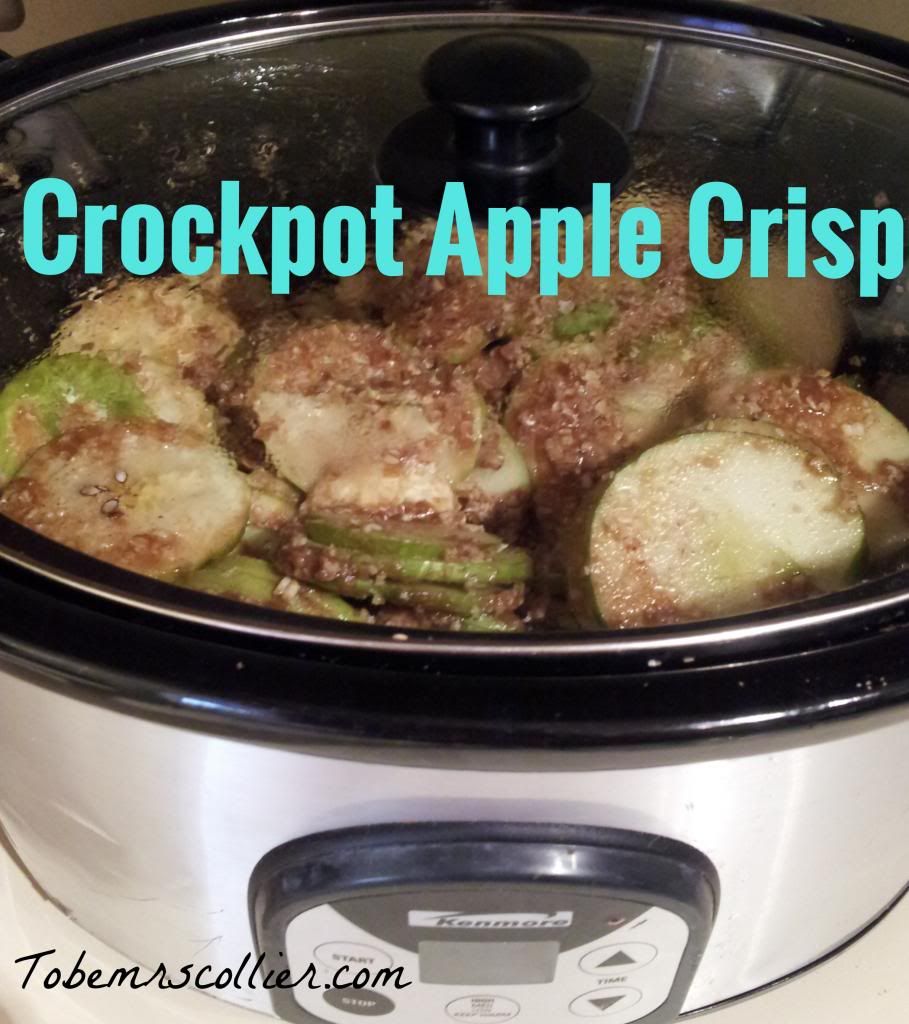 1 cup brown sugar
1 cup quick oats
½ cup flour
¼ cup butter
8 sliced apples
¾ cup water
½ cup 100% maple syrup
1 tbsp cinnamon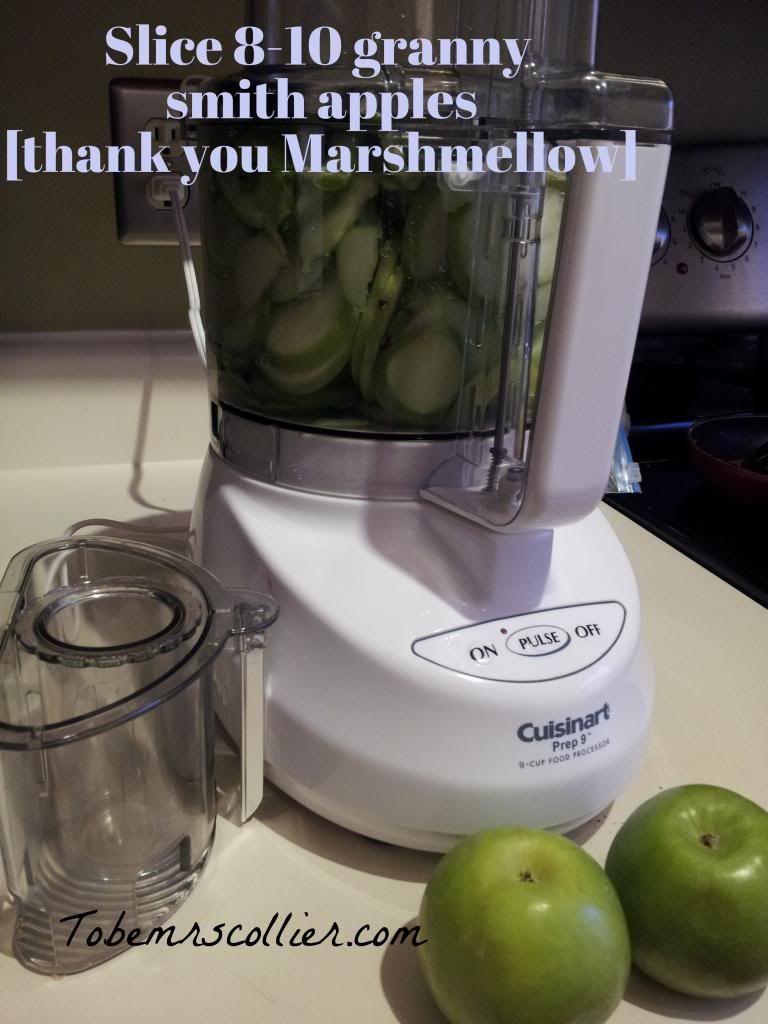 Combine the flour, brown sugar, cinnamon and oats. Add the butter to make a crumble.
Grease your crock pot ( I used coconut oil).
Add half of the crumb mixture to the crock pot followed by the apples. Stir roughly.
Combine water and maple syrup and pour over the apples.
Sprinkle the remaining half of the crumb mixture over the top.
Cook on low for 4-6 hours. And enjoy!
Link up every Tuesday for the Taste of Tuesday recipe swap w/
Day 11: Today I am grateful for food. It is no secret that I am quite fond of food. From trying
new recipes
to creating my own recipes, cooking is quite the hobby of mine. I spent my childhood in the kitchen with my grandma. I'd watch her hands work to make homemade meatballs and sauce or pirogi. Everything was from scratch. I wish I could be like that. I focus on fresh foods with minimal ingredients. I call it
clean eating
but that are many more trendy words for it.
I love how artistic food is. Many people compare cooking to conducting experiments but I've done both and I disagree. The process of following instructions, perhaps. And there is a basic chemistry to cooking but overall, I find cooking to be 100000 times more enjoyable than developing a protocol.
I am enamored with food and the creation process. Something fires up inside when I can transform simple ingredients into a unique and flavorful dish. Not only is it a sense of self-validation but like any craftsman (or woman) I've made this.
I feel blessed to have a passion and honest relationship with food.
My focus around To Be Mrs. Collier has been healthy living and a huge component of that is diet. Not a diet. But nutrition. It irks me to know that food on the dollar menu costs less than healthy fruits and vegetables. "We" are killing ourselves for ease and convenience. Kids and adults alike don't know what food tastes like. When I started
eliminating sugar and processed foods
from my diet, it was remarkable. I could taste all of these amazing flavors in food. I am now experiencing food for real.
While many of us in the U.S. are less concerned with the role food plays in our overall health, we are still driven for over-production as well as over-purchasing. Sure that might be good for profit margins but for the greater good, we waste around 40% of that food annually. You might as well take that money and shove it down the toilet. Think of the possibility for nearly $1000 a year going towards nothing. Sort of makes you sick doesn't it?
I am blessed to have the resources to acquire food and have not experienced true hunger or starvation.