If you don't know who
the fabulous Amberly
is, then you I give you permission to just up and leave my blog right now and
check her's out
. Yesterday I talked about my blogging friends in my #30dog post and this lady is on that list! Not only is she a kind and patient person, she is also a great writer.
Amberly and her husband Joe have been married a little bit longer than Mr. Collier and I but there is a lot of love going on over there! Over a
series of posts
, she has been sharing their love story with us. It is no secret that Amberly and Joe work hard at their
marriage
but they have such a
deep respect
for each other that I truly admire. She is huge fan of
Gary Chapman books
like "
The 5 Love Languages
" AND they have the most adorable puppy, Howie! I mean that face is just precious. If you are a sucker for dogs, she features great photos and blurbs about him all the time! Don't you just want to snuggle with this little guy?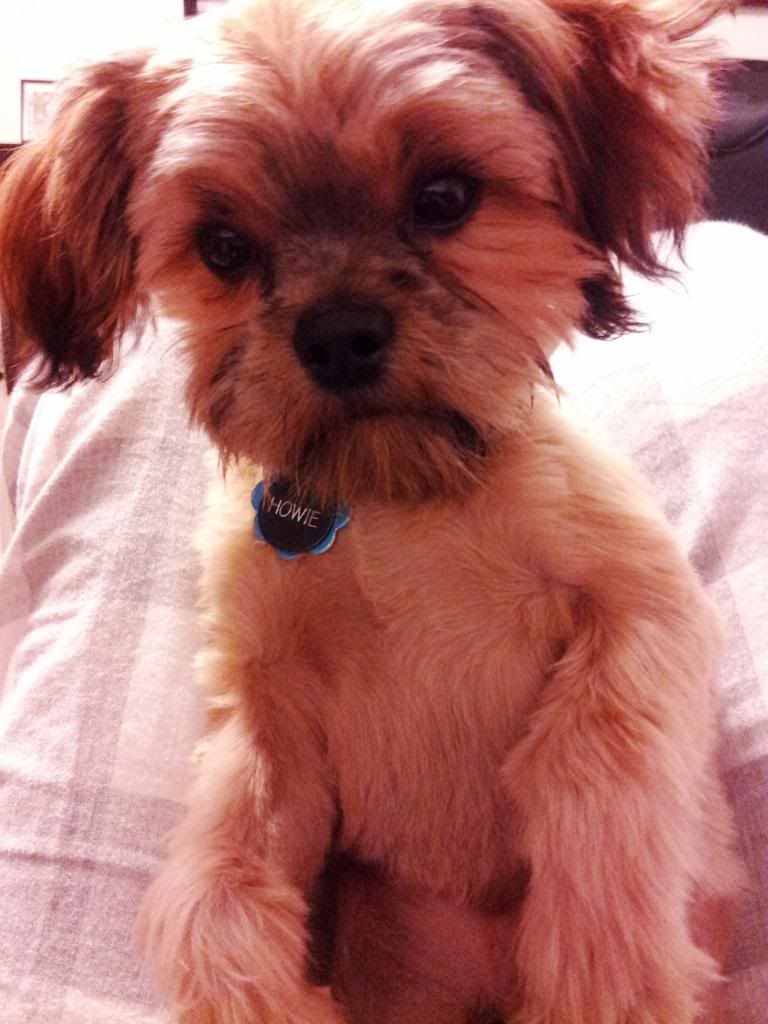 Anyway...in addition to being a successful blogger, Miss Amberly is finishing her degree and working full time! This girl has some ambition!
You may know Amberly as my co-host for the
Meaningful Marriage Book Study
going on right now. We, along with 14 other bloggers, have been tackling
The Love Dare
as way to strength our marriages as well as form supportive friendships with each other. Amberly is incredibly passionate about her marriage and from this has instituted the
Marriage and Relationship Goals Link Up
.
There is one update to this link up that she encouraged me to mention which is that she is looking for co-hosts for this link up. At the start of the new year, the Monthly Marriage and Relationship Goals will be posted once a month and feature a cohost. You can reach out to
Amberly
to get signed up!


Please welcome Amberly back to the Sponsor Spotlight! Check out her social media links and drop her a comment. Tell her that I sent you! She'll know what that means.



Day 6: I am grateful for work. Not necessarily the environment that I work in but the ability to work. Nothing is more satisfying than excelling at something or starting a project and then finishing it. My job for the last six years has been to be a full time working
Ph.D. researcher in a lab
.
It isn't glamorous. I work like a dog and get paid very little money relative to friends of mine who graduated and got jobs right out of undergrad. I fear that my skills and degree won't even be competitive in the job market! In reality, money isn't important. Neither is success. Really what is important is the gift of work.
There is this wonderful movie called "
The Ultimate Gift
" I'd highly recommend it. Basically this wealthy grandfather dies and all of his children and their offspring are a bunch of spoiled brats. The grandfather leaves a video will and one grandson, Jason, is selected to inherit it all. And frankly he is the most entitled of them all! But with a series of challenges or accomplishments he can obtain the ultimate gift. He must complete all of them in order as orchestrated by the best friend and former lawyer to the grandfather, Hamilton. Of course, at first Jason thinks that it is the whole shebang millions but truly through the gift of work, friendship and money he learns the what the ultimate gift truly is. And I'm not going to spoil it!!
In the scenes where he learns the gift of work, he is forced from a very posh urbanite standpoint to a farm to work on a Texas cattle ranch. He is forced to ditch his leather jacket and instead adorn plaid and work boots. He digs posts for fencing the entire month. First he does so without pride and with utter carelessness. But after failing, he is forced to redo miles of fence post-digging and comes to realize the value.
This character, Jason, represents us many a time where we take for granted to the job that we have and the value we have in working. Now, I'm not saying that it is always pleasing to have a million things to do; often feeling under appreciated. But there is joy in working. And today I am thankful for that!