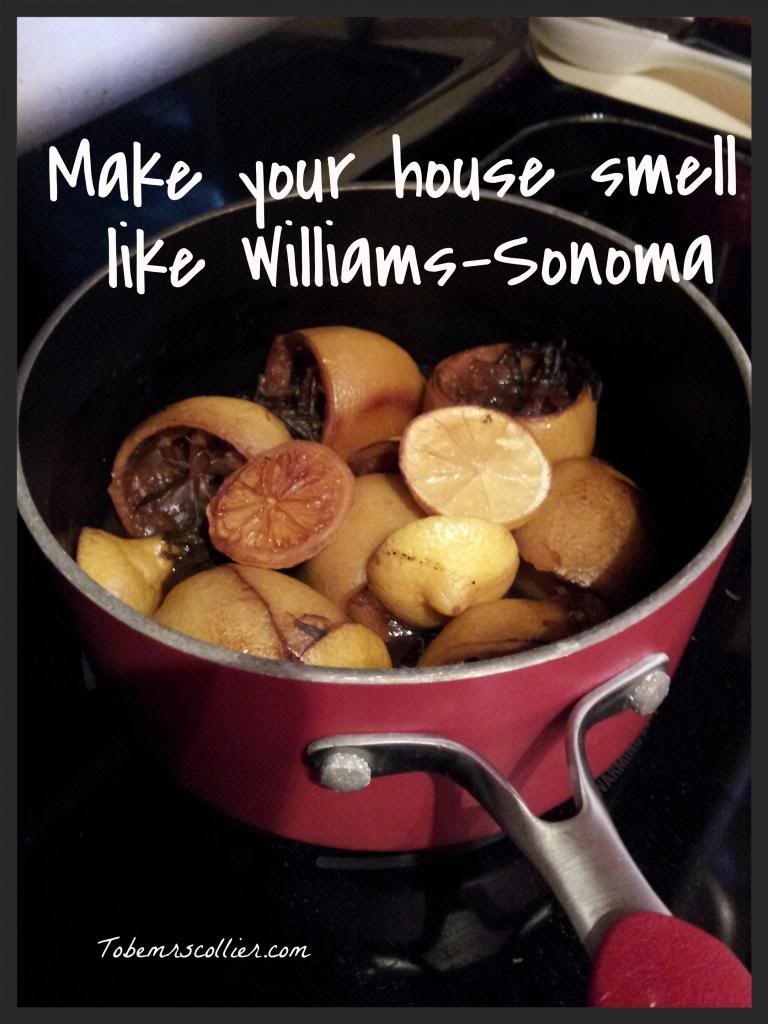 Yummy! Delicious! What's cooking? That's what people will be saying when they walk into your house!
So what does it take? Well, some sort of citrus. The standard recipe is lemons, rosemary and a drop or two of vanilla. But I've also used orange peels [after a snack] with some cloves.
Basically boil these items in some water but be sure that there is enough water so they items don't burn. Yuck.
You can do a low boil for 4-6 hours and your home will smell lovely!!! Consider it upcycling or recycling.
Day 21: Today I am grateful for Nashville. I've really lived in three places: Chicago, Kentucky and Nashville. And I absolutely love Nashville. From the people who are wonderful to the rich musical talent in the city--Nashville is truly a unique place to live. On top of it all, the food is out of this world!!! So, whether you just left or you've never been consider a visit because you won't regret it!