A recipe post on a Monday?? Sarah...what are you thinking???
For the few months, in conjunction with
my clean eating
, I've adopted a vegetarian/pescatarian diet. That means mostly plant-based with a little hint of fish here and there. Not only do I enjoy how this makes me feel inside I feel the effects on the outside as well. My skin is clear and soft, digestion is right where it should be and I don't feel as hungry.
But Mr. Collier is a meat and potatoes kind of guy, I mean when we started dating and cooking together, his vegetable range was corn and potatoes. Now, he is eating greens of all kinds! Hooray! Mini-marriage victory!
When I prepare meals, I try to keep both palates in mind. Recently, I took my grandmother's stuffed cabbage roll recipe and tweaked it to include lentils instead of ground beef. I've never been a lentil lover but they are incredibly inexpensive and are so versatile that I have a newfound passion for them. For instance, today at the store I bought two bags for $1.00 a piece. Heck yes!!
If you have never experienced cooking dry beans, you may need to soak them overnight before cooking as I had to do with the lentils.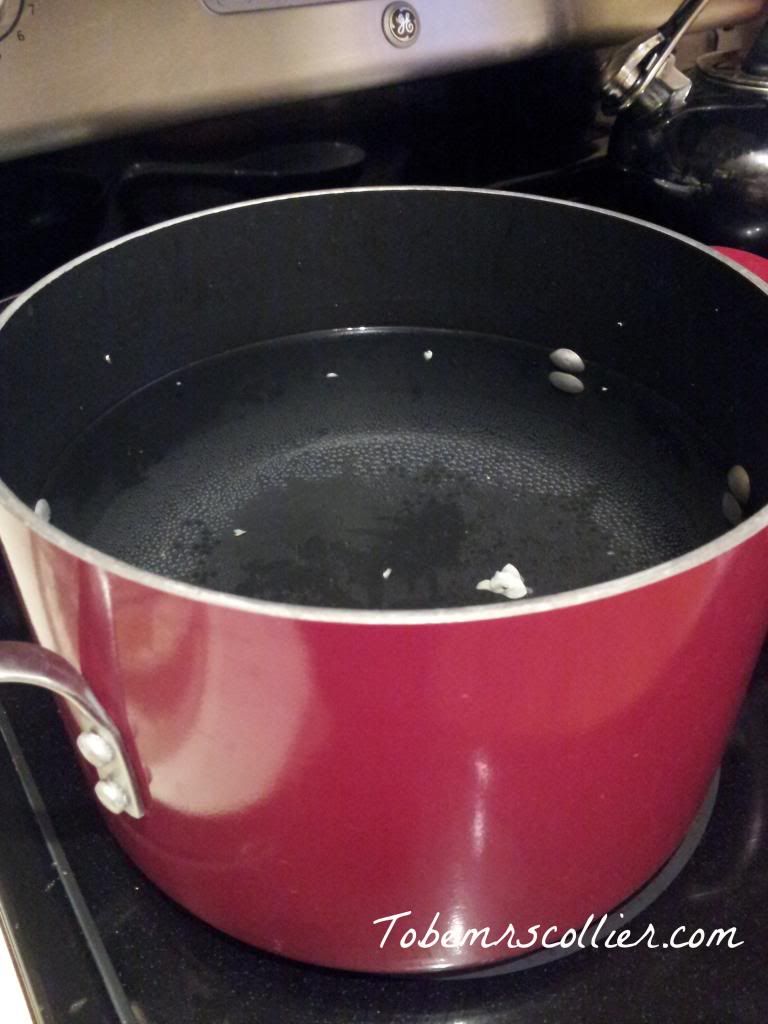 After cooking, I sautéed some diced white onion (about a half cup) in a hot pan. Then I added about 1.5 cups of cooked lentils. While the lentils were heating, I made a smokey concoction of cumin, chili powder, black pepper, sea salt, onion powder and a touch of ground mustard seed. With a little water, I made this into a sauce and poured it directly over the lentil and onion mixture. Stir well over. Cook over low heat.
*I added a cup of cooked brown rice to this mixture as well....*
To Prepare the Cabbage Rolls:
Preheat the oven to 350 degrees.
Cook the lentil mixture as described above.
Select a baking dish and take 1, 15 oz can of tomato sauce and coat the bottom of the pan with a thin layer of sauce. Sprinkle your favorite Italian seasoning over the sauce.
Boil a large pot of water. Once boiling, carefully submerge an entire head of cabbage (end cut off) until covered. Let it be for 2-3 minutes.
Carefully, peel back the leaves without tearing. Set them aside. [Shred any remaining cabbage for pierogi or homemade cole slaw]
Fill each cabbage leaf with the lentil mixture and roll. Place in the baking dish.
Cover all cabbage rolls with remaining sauce and Italian seasoning.
Bake for 40 minutes until the cabbage is tender.
Day 23: Today I am grateful for barreAmped. Since summer of 2012 I've been an active client of BarreAmped. I am over the moon about the positive effect that barreAmped has had on my health, overall fitness and my outlook on life.

BarreAmped is very mind-body emphasizing the connection. Isometric holds are enhanced by deeper muscle connection and I love that. I've never felt stronger, more confident and proud of myself for sticking with the method for this long.

The greatest part of BarreAmped is the community. Men and women of all ages come together to tone and strengthen. I love that clients range from young professionals to college students and new moms and moms-to-be. It is a really positive and encouraging environment to get your sweat on!