I'm linking up this Pinterest Wednesday with
Michelle at the Vintage Apple
to meet some new blogging friends! I have selected some very weird but totally chic pins for you this week!
Uncovet
Cut toy animals from the Dollar Tree and spray paint them for some very
interesting and conversational refrigerator magnets. My favorite HAS to be the Moose
followed closely by the Hippo!!!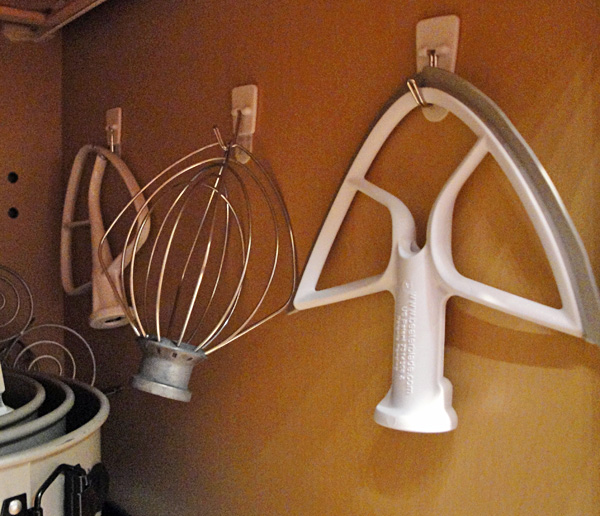 My KitchenAid mixer, Big Red, is the best gadget I've ever received for my kitchen! Not
only is it gorgeous but it makes baking a cinch! The only trouble is that you have all of
these little attachments. Well, a few little 3M hooks later and all those
hooks and whisks have found their place!
source
I love the look of glitter! Spray paint and roll glitter onto wooden candlesticks.
Wealden Times
I love the thought of sewing scarfs together to create a beautiful curtain.